NEWS
We want to thank you all for playing with us during our launch event! We had so much fun and got a lot of feedback. As promised, here are the top achievers:
Highest Score: Aaron with 5660 Game Score!
Most Energy Pickups: Aaron with 550 points worth of energy!
Most Enemy Airships Destroyed: JB2X with 11 Enemy Destructions!
Longest Flight: Dread 61275 Units Traveled!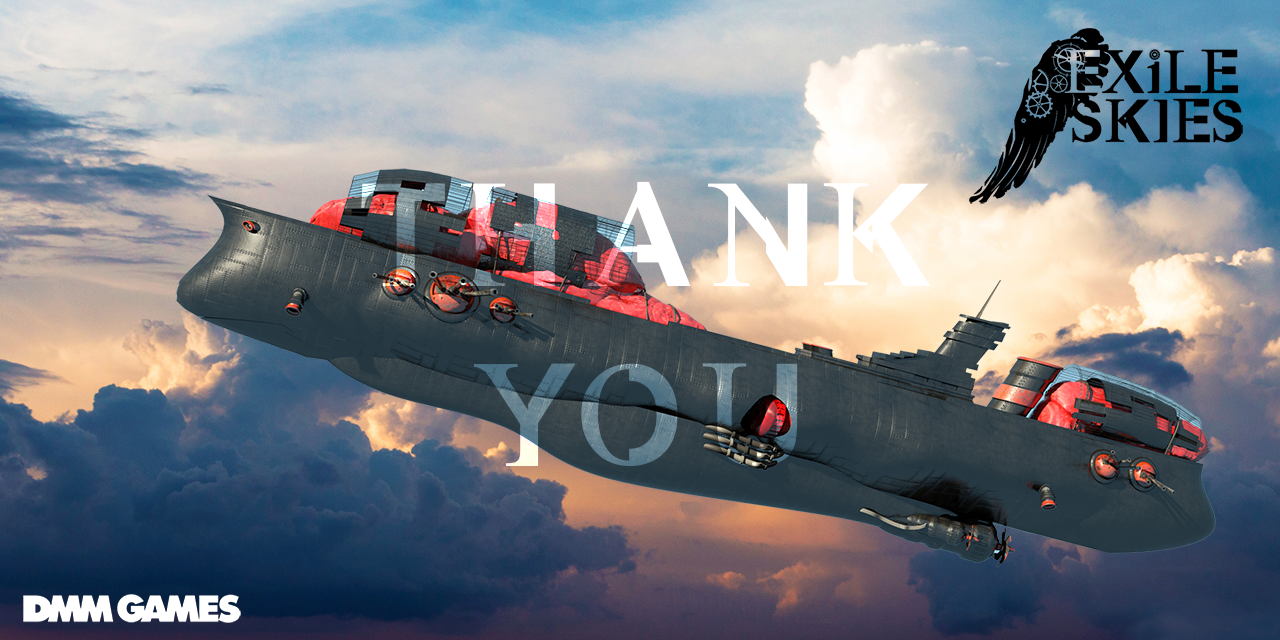 FAQ
How can I contact support to get assistance?

For technical issues you can send your feedback on this frequently asked questions a ticket to

Exiles Skies Support Form

, for feedback and suggestions you can share your thoughts on our forums

Exile Skies Forums

, and you can join our amazing Discord community for a more direct approach.

What is Exile Skies?

Exile Skies is a post-apocalyptic, 3D airship battle game for mobile.

What is maintenance and why does Exile Skies have them?

Maintenance usually means we need to update our servers, address a minor bug, add support for new content or improve the general gameplay quality. Maintenance breaks are pretty regular in server based games, and could last from 15 minutes to 4 hours or more. We will always try to let you know in advance when the breaks are going to happen and give you info on how long we believe they will last.

Does my device support Exiles Skies?

The short and simple answer is, if your device has a gyroscope then yes, Exile Skies is supported.

How do I control my ship?

The game utilizes your device's gyroscope, enabling you to accomplish amazing maneuvers. The on screen buttons will allow you to shoot your cannons, supercharge your engines to gain a speed boost that also overheats your engines and that's it… is it though?